Pocatello Mobile Truck Repair
Pocatello Mobile Truck Repair – Truck Repair Services – Pocatello, ID
If you're a truck owner in Pocatello, ID, then you know that it's important to find a reliable truck repair shop. And if you're looking for the best shop in town, then you need to choose Pocatello Mobile Truck Repair. We offer quality repairs and excellent customer service, and we're dedicated to keeping your truck running smoothly. So whether you need a simple oil change or major engine work, we can help.
Contact us today at (208) 858-5376 to schedule an appointment!

About Pocatello Mobile Truck Repair
Contact Pocatello Mobile Truck Repair for all of your industrial vehicle repair needs. We also do preventive maintenance on trucks and whole fleets. With our service, you get the following:
Professional work from fully certified mechanics

Great prices

Onsite repair–so no towing

Modern tools and parts for your truck
We have over 20 years of combined experience with truck repair, and we're excited to put that experience to work for you. Contact us today to schedule an appointment.
Pocatello Mobile Truck Repair: (208) 858-5376.
Pocatello Mobile Truck Repair Services
Fleet Maintenance-Large or Small
Own a whole fleet of rigs that needs to stay healthy? Our service schedule is always convenient for you. We carry a thorough checklist of every system on your trucks–from the engine to the brakes and everything in between. You can trust our team to keep your vehicles up and running.
Other things we do for truck fleets include:
Tune-ups

Light bodywork

Fluid flushes and refills

A/C cleaning
Call us today at (208) 858-5376 to learn more about how we can keep your fleet on the road.
Engine Diagnostics and Repair
Your truck's engine is built to last a million miles. In between, it will need an occasional tune-up. Pocatello Mobile Truck Repair handles tune-ups and engine repairs like no one else. We are fully trained and certified to work on Diesel and petrol engines.
Some signs your engine may need service include Hesitant acceleration, hard starts, backfiring, "Dieseling" on shut-down, and lack of power on the road.
In any case, we're here to help. We will come to your location, wherever possible, and do a complete engine diagnostic. If we find any issues, we will let you know what needs to be done to get your engine running like new again.
Brake Repair and Service
Your brakes are the most important safety system on your truck. They need to be in good working order at all times. That's why we offer comprehensive brake repair and service. We can replace pads, shoes, drums, rotors, and calipers. We can also bleed and adjust your brakes for optimum performance.
If you're having any of these problems, it's time for a brake check: Your truck is pulling to one side when braking; You have to press the pedal further down than normal to stop; Your brake pedal feels "spongy" or goes all the way to the floor; You hear grinding, screeching, or growling when braking.
Don't wait until it's too late. Contact us today at (208) 858-5376 to schedule a brake check.
Preventive Maintenance
Proactive truck maintenance is the key to avoiding major repairs down the road. Our preventative maintenance program is designed to keep your trucks running smoothly and efficiently. We recommend service every 25,000 miles, but we will tailor a plan specifically for your needs.
During preventive maintenance, we will: Check fluid levels and quality, Inspect hoses and belts; Test battery charge; Lubricate moving parts; Adjust brakes; Check the engine air filter; Inspect the emission control system.
This is just a partial list. We will review your truck from bumper to bumper to ensure everything is in good working order.
Bodywork and Painting
In addition to major repairs, we also do light bodywork and painting. We can repair minor dents, dings, and scratches. We can also repaint your whole rig if it's looking a little worse for wear.
Whether you need a quick touch-up or a complete makeover, we're here to help. Call us today at (208) 858-5376 for a free estimate.
Let us give your truck a facelift so she can shine on the highways and byways of America. Make Kris Kristofferson proud (or whoever's passing for him these days).
Suspension
Pocatello Mobile Truck Repair does suspension work for both cabs and trailers. Whether you're bouncing around, your freight, or both, our boys can set things right again.
We're experts with bushings, springs, shocks, struts, control arms, sway bars, and all the rest. So stop worrying about those potholes and give us a call at (208) 858-5376.
Welding and Trailer Repair
Do you need your trailer hitch repaired or replaced? Are your cargo doors not latching properly? Is something rattling around back there?
Our welding and trailer repair services are second to none. We can fix just about anything that's broken on your trailer. We can also fabricate new parts if needed. So if you're having trouble with your trailer, call us. We'll have it fixed in no time.
What kind of trailers do we fix? Pretty much all of them, such as:
Reefers

Curtainsiders

Flat-beds

Extendable RGNs

Conestogas

Lowboys

Hotshots
You get the idea. Call us today for expert trailer repair.
24/7 Emergency Roadside Service
Keep our number handy, and never worry about breakdowns in the middle of the night. That's because, with one call, we'll send one of our mobile trucks to your location for fast repairs. Our team is on call 24 hours a day, seven days a week, 365 days a year.
We know that truck breakdowns don't always happen during business hours. That's why we offer emergency roadside service. No matter what time it is, day or night, we'll be there to help.
So if you're ever stranded on the side of the road, don't hesitate to call us. We'll get you back on the road in no time.
Pocatello Mobile Truck Repair: (208) 858-5376.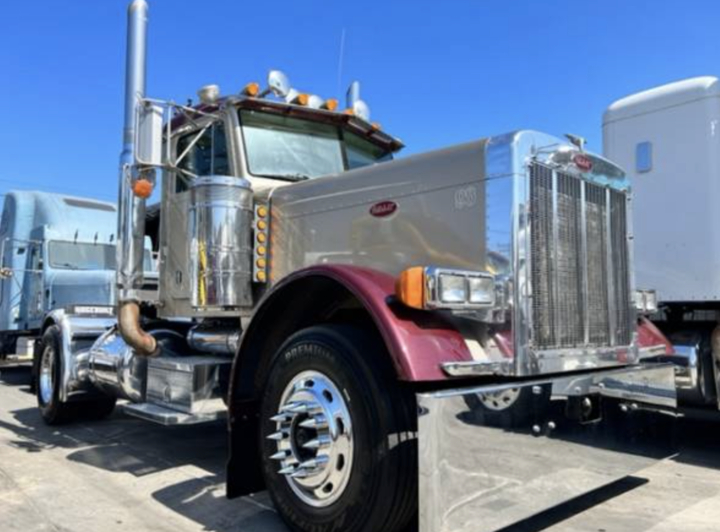 Contact Us Today
Do you have a truck that needs repair? Is it time for your annual check-up? Perhaps you're experiencing some trouble with your engine. No matter the issue, don't try to fix it yourself – contact a mobile truck repair company instead! In Pocatello, that company is called Pocatello Mobile Truck Repair! We provide top-notch service to drivers in the area and can help get your truck back on the road in no time. Contact us today at (208) 858-5376 to schedule an appointment!